Concept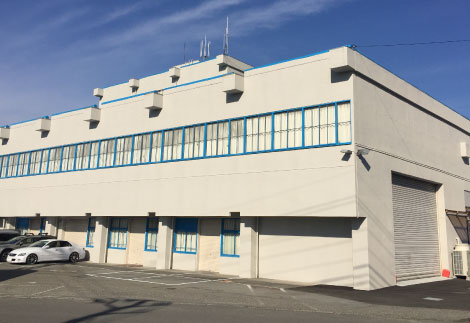 Oshino Lamps Ltd. Yamanashi factory is established in 2012. 17 units of molding machines are currently operating and manufacturing transparent resin products.
Specialized in transparent resin products
Oshino Lamps Ltd. has knowledge and techniques to achieve complex and high grade manufacturing of transparent resin products from PMMA and PC which strict control is required.
Major products to be used : optical products for automotives (light guide, lens, diffuser panel and LED light source) and general industry
Clean environment
All molding machines are located inside clean room (which is not common practice) so it provides clean working environment.
Cleanliness is maintained equivalent to Class 8 and successfully achieved clean environment in which foreign objects are hardly to be found.
High quality
As "OL : Oshino Lamps" brand, Oshino Lamps Ltd. has established confidence from many customers by continuously providing lighting products to aerospace and automotive industries domestically and globally for the long time.Oshino Lamps Ltd. has advantages such as strict quality control and sufficient equipment and techniques which enables us to provide high grade requirement from our customers.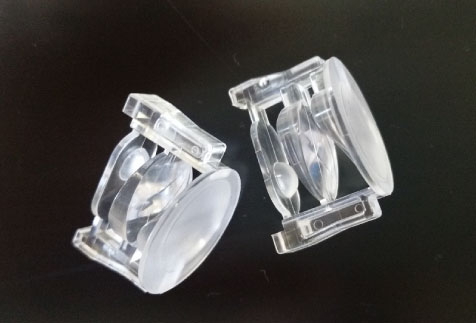 Transparent resin products PC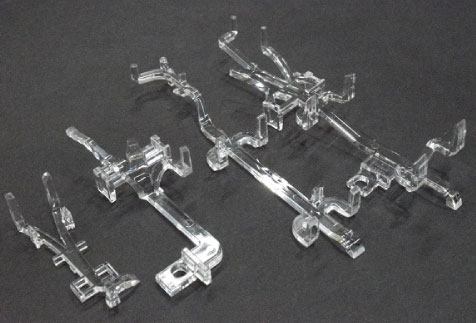 Transparent resin products PMMA
Production Flowchart
1. Drying
Transparent resin pellet (grain) materials are put into a dryer and proceed to drying process.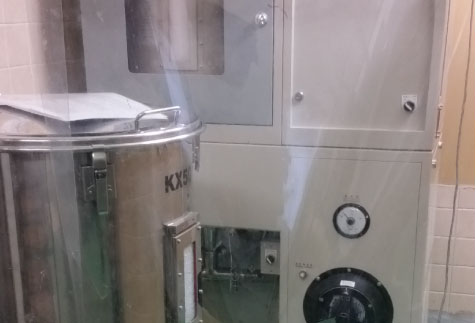 2. Molding
Transparent resin materials are put into molding machine and dissolve with 200 or 300 degree Celsius.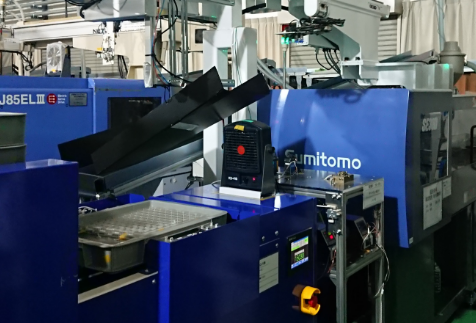 3. Inspection
After molding, products are moved to trays and will be inspected.
In the inspection process, products are inspected to confirm no scratch or foreign object is found.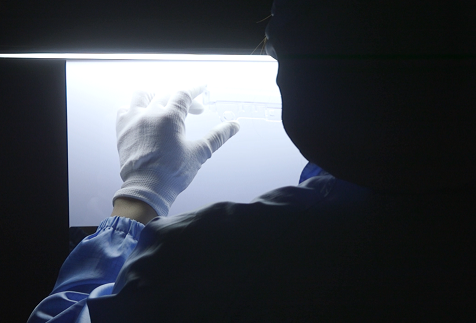 4. Packing and shipping
After the inspection, products are packed for shipment and arranged for shipment.
Resin product which is required for temperature control, it is stored in a warehouse in which temperature is controlled.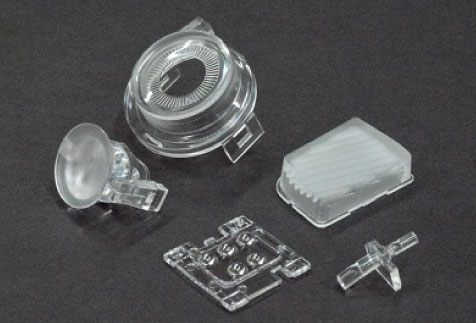 Design and tooling
● Consistent production process by domestic owned factories
Oshino Lamps Ltd. has owned factories for designing and development of optical products and tooling manufacturing. High level of CAE optical analysis techniques and know-how which is specialized for optical products are the features we have.
As all designing, tooling manufacturing, molding and assembling processes are conducted within Oshino Lamps Ltd., we have strong ability to back up and support customers for launching new product development speedily.
Our works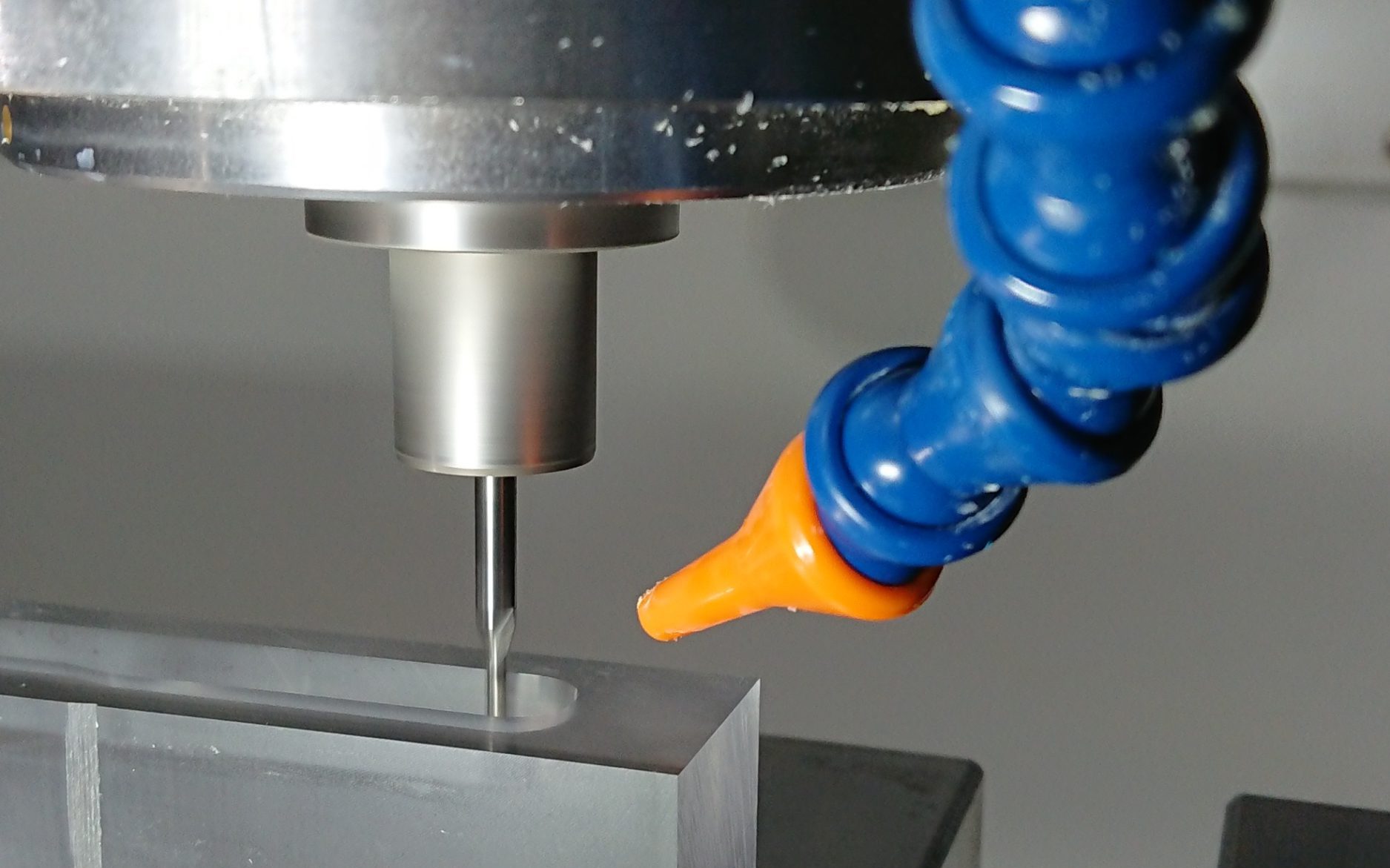 Outline of Facilities
Injection Moulding Machines

30t~350t 18 units

Machining Center

4 units

Dimension Measuring Machines

KEYENCE  VK-X3000
KEYENCE  XM-T2200
KEYENCE  VL-500
KEYENCE  VR-5200
KEYENCE  IM-6120


Optical Measuring Machines

KONICA MINOLTA T-10MA
TOPCON SR-UL1R
Radiant Vision Systems ProMetric I(IC-PMI2)


※As of September, 2022
Access
601-2 Shirai-cho Koufu City, Yamanashi Pref, 400-1502
TEL : +81(0)55-266-5515 FAX : +81(0)55-266-5516
Map view